New left manifold from Accurate LTD
The photos below are a detailed look at the new Accurate LTD driver side manifold for big block A-Bodies. A major improvement over the stock highly restrictive manifold.
>>> Stock driver side manifold <<<

Above is the stock Chrysler driver side A-Body exhaust manifold (Casting #2946729). As you can see, very restrictive. This manifold is the reason for the lower horsepower rating (330 vs 335) from the 383 Magnum in the GTS compared to the B-Bodies.
The passenger side manifold (Casting #2863900) is also special for the A-body / B-engine combo but flows just as well as the B-body Magnum manifolds.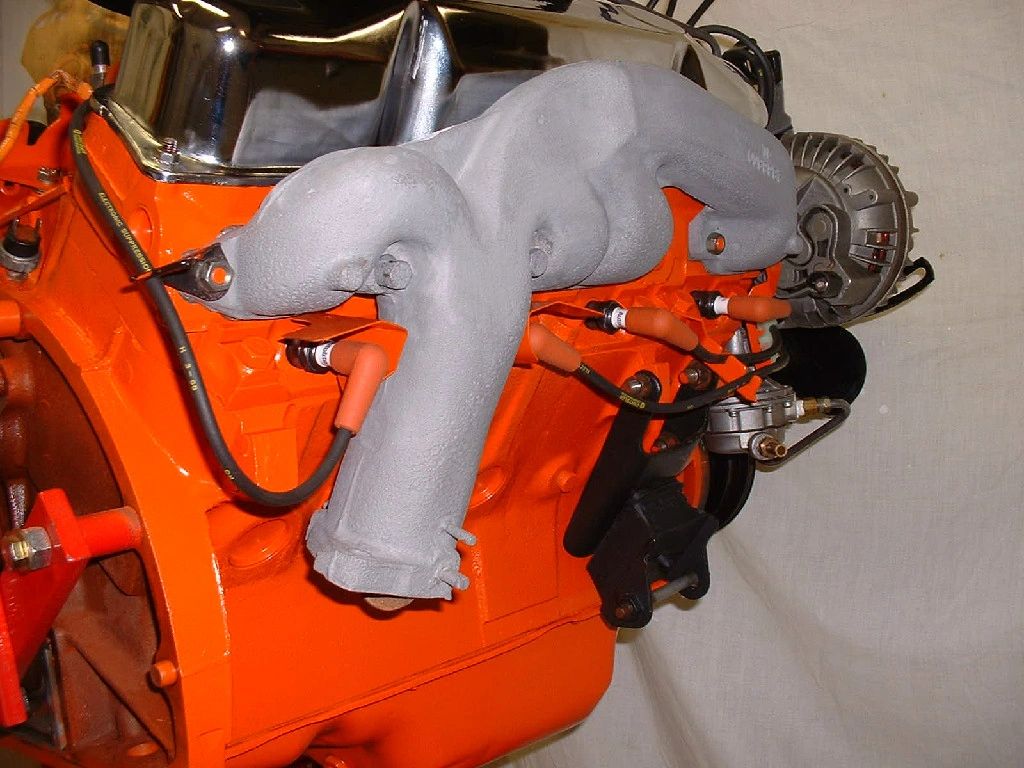 >>> Stock passenger side manifold <<<


Here are both manifolds side by side. Once installed in the car you would be hard pressed to see the modification. Increased HP with a stock look.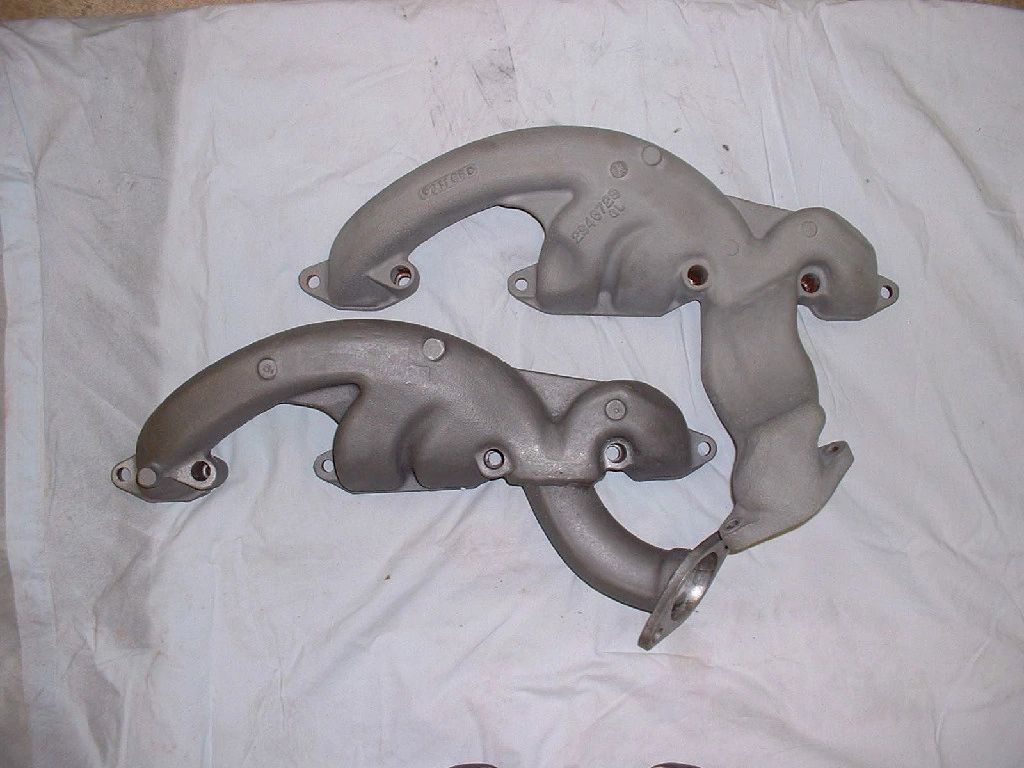 >>>Stock driver side and new Accurate manifold <<<
Here's the new driver side manifold from Accurate LTD bolted to the engine. It's much less restrictive then the stock unit. It no longer wraps around the steering box as the original. Accurate appears to modify C-Body HP manifolds which have the same look as the A-Bodies except for the outlet.



>>>New Accurate manifold <<<
I'm currently using the Accurate 3 inch Max Wedge style H-pipe system. These H-pipes bolt right into the new outlet position and include the 3" dumps like the Max Wedge cars. Added to this system are dual Quick Time Electric Cutouts from QTP (Quick Time Performance).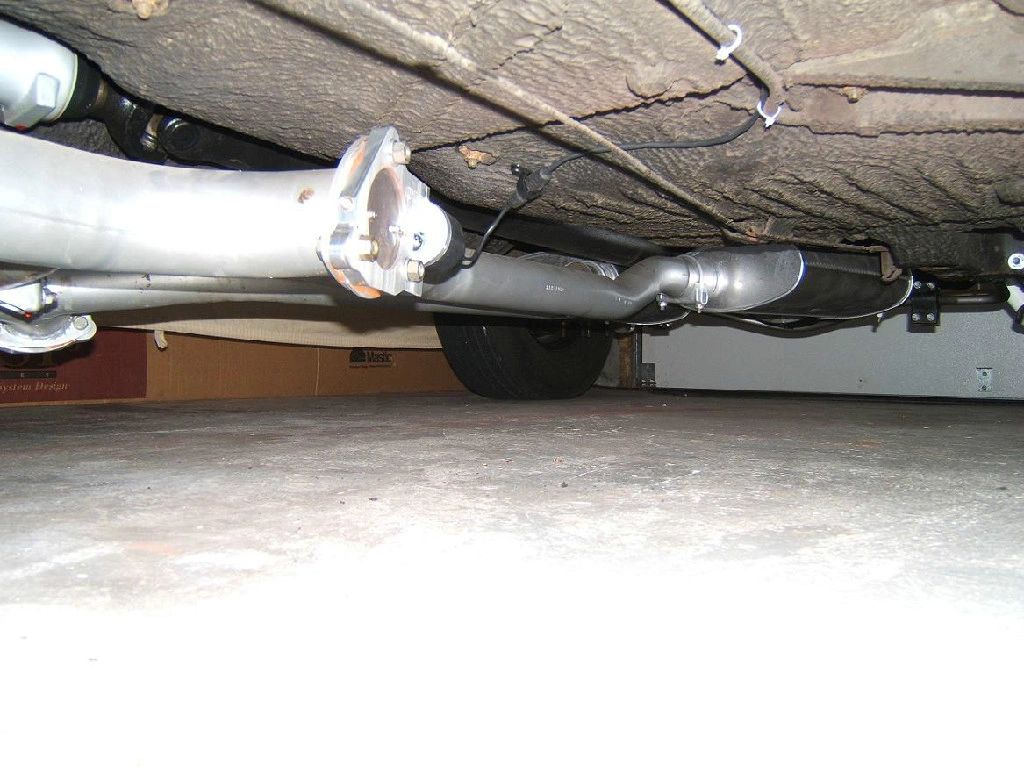 The QTEC is an aircraft aluminum body that has a butterfly plate inside it. The butterfly is powered by a heavy duty high torque gear motor which is controlled by an illuminated toggle switch. Very cool.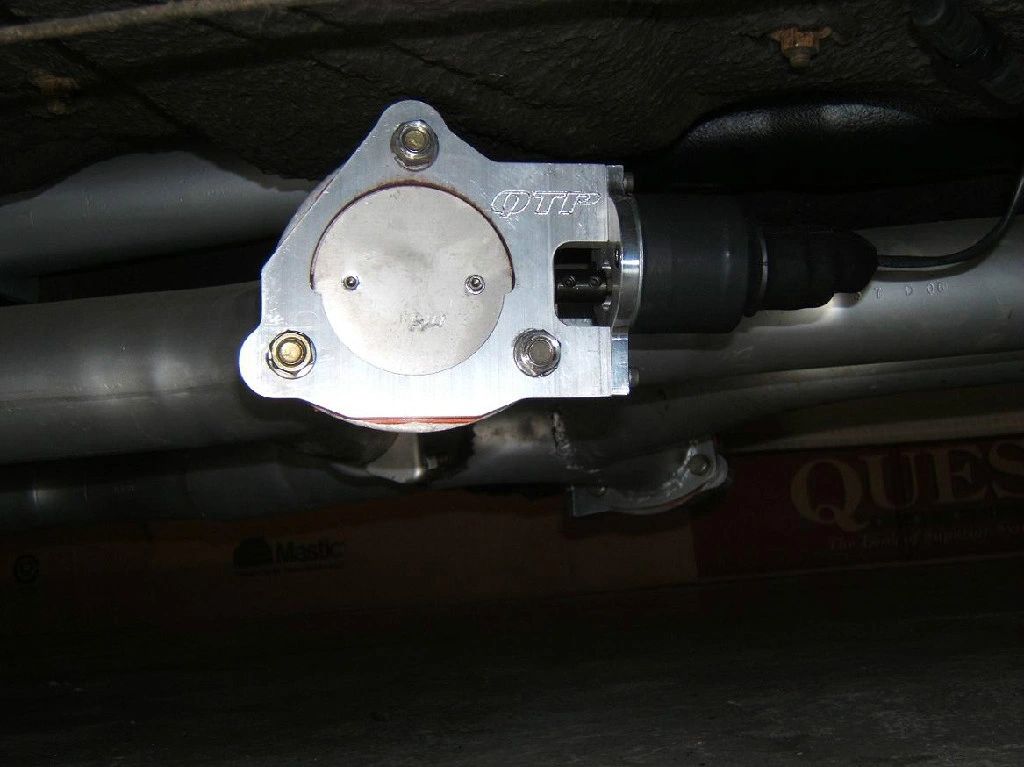 Here's a shot after the engine is installed. A nice clean solution for increased power with a stock look.